Create your own list of Lead Sources! From Trade-shows to Social Media campaigns to Referral Programs, you will always know how your client's came to find you.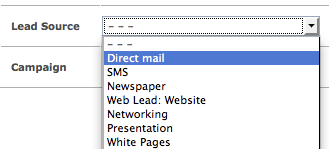 Add a New Lead Source
Go to your Admin Panel and select the Lead Source, found under Sales and CRM.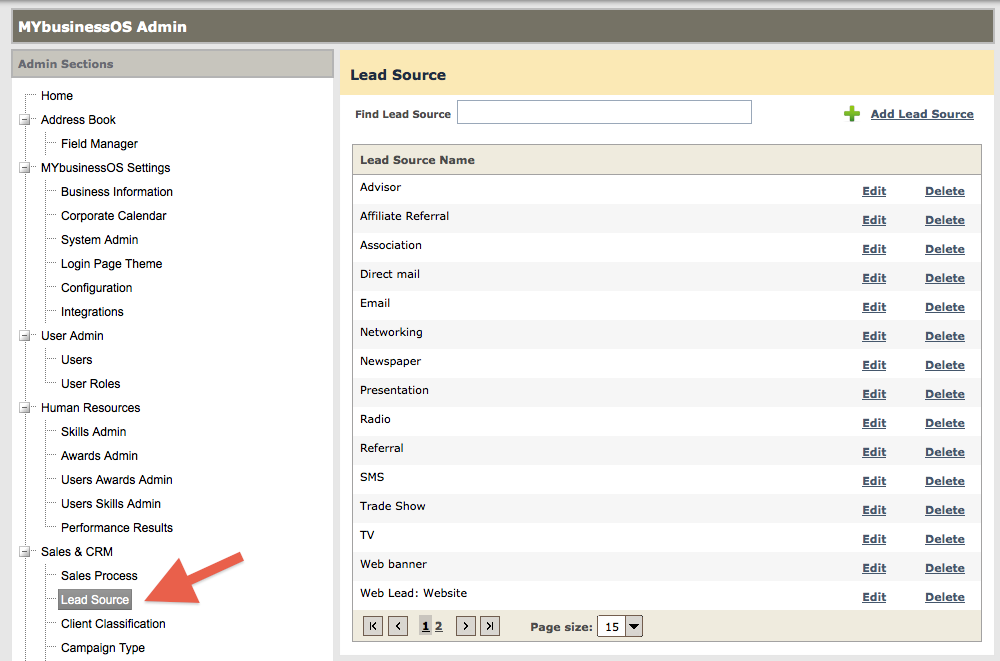 Click Add Lead Source and your will see a textbox appear

Enter the new Lead Source Name and click Save.