A Short Term Makeup is an individuals who is attending a session in one program, only to makeup for a session they made missed (or will miss) as part of their original registered program.
In this case, it's not necessary to report on these individuals as participants, but their attendance should be recorded so that they receive credit for the session they are making up.
The difference between a Short Term Makeup and a Permanent Makeup
Generally speaking, a Short Term Makeup would have attended most of their original program, but needs to makeup 2, maybe 3 additional sessions in order to graduate. A Permanent Makeup has the majority of their original program sessions to makeup, and will be treated just as a Participant in the new program (however, unpaid). In Addition:
Permanent Makeups are Registrations (from the Contact's Profile -> Registration Tab), where as Short Term Makeups are perhaps unknown to the Sales Rep or Trainer prior to the Session, and therefore created from the 'Take Attendance' screen or the Program's Guest Tab.
Short Term Makeups will NOT appear on License Fee Reports, where as a Permanent Makeup will appear under the Registration Report, under "M" for a Program.
Add a Short Term Makeup
Go to the Program's Portfolio and click on the Guest tab and click +New Short Term Makeup. Alternatively, a Short Term Makeup can be added directly from the Take Attendance dialog.
Enter the individual's details.
Duplicate Detection: The system will detect if the individual already exists in your Address Book. Click on View similar Contacts to select one of the existing contacts in your Address Book.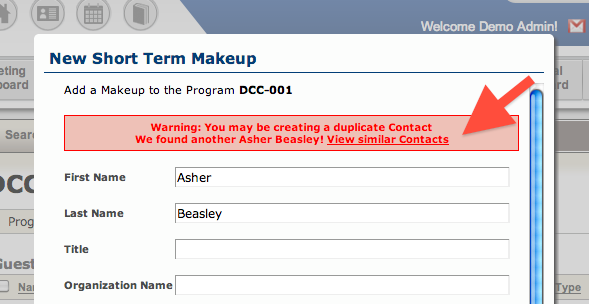 When you select a Contact, it will auto-populate the fields below :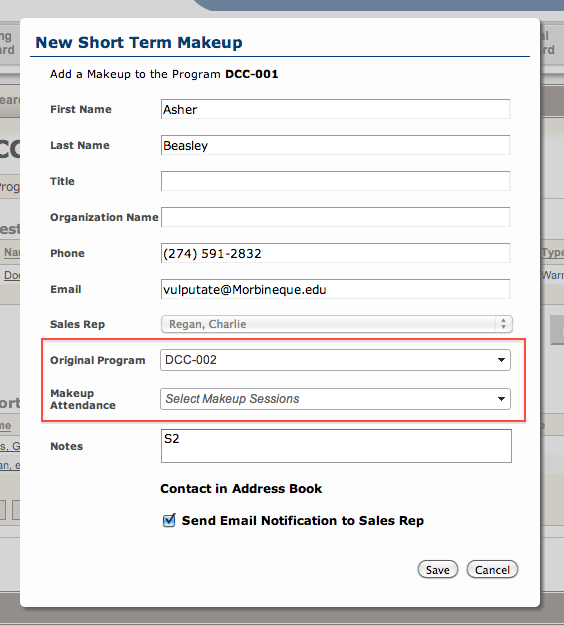 If the individual is part of your database, a list of their previous registrations will appear under the Original Program dropdown list.
Select the Original Program and the Sessions (Makeup Attendance) they are making up in the class: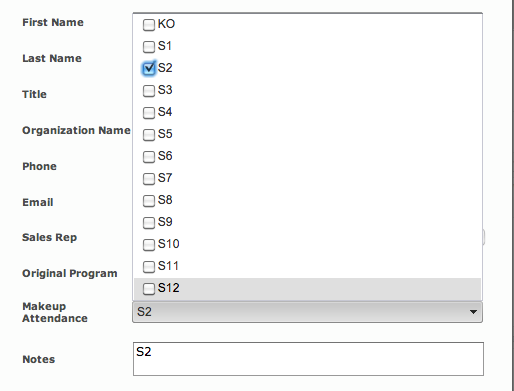 Taking Attendance
When Saved, the individual will appear in the Attendance List under Short Term Makeups.
You will be able to record their attendance for the Sessions indicated for their Makeup.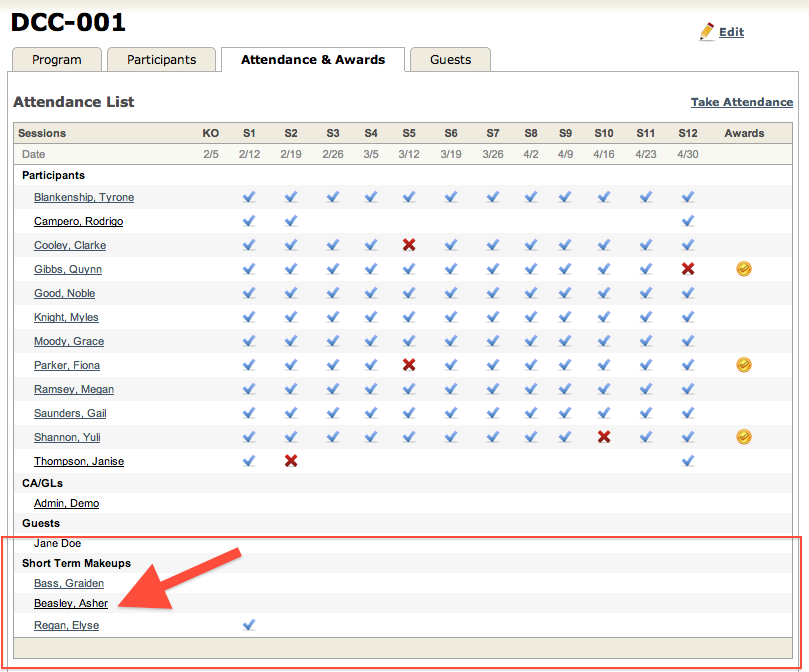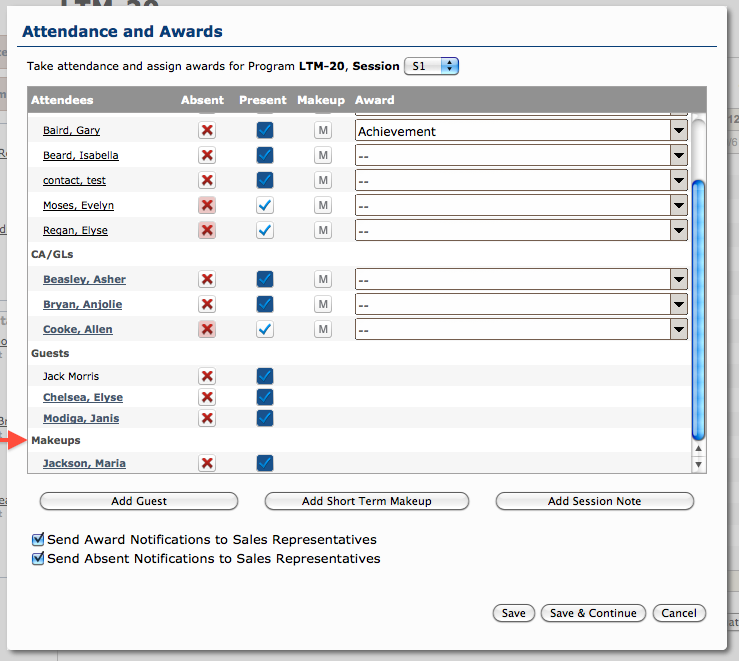 The Participant's Original Program Attendance will automatically be updated to 'M' (for Makeup) if the individual is present for the Makeup session.