Here's a quick guide to setting up shortcut access to your Engagement eWindow.
Step 1. From within OS:
In order to login directly to the eWindow, you will need your eWindow Credentials.
Go to your Contact Profile in the Address Book and click 'Send eWindow Credentials' link.
Send yourself the Email with your eWindow access, Username and Password.
You will be able to change this password once you've logged in directly to the eWindow for the first time.
Step 2. From your Mobile Device
iOS
Open your email and click on the URL provided to you in the eWindow Credential Email (described above)

The direct link should look something like this: yoursitelocation_clientlogin

This site should open for you in your preferred browser (e.g. Safari)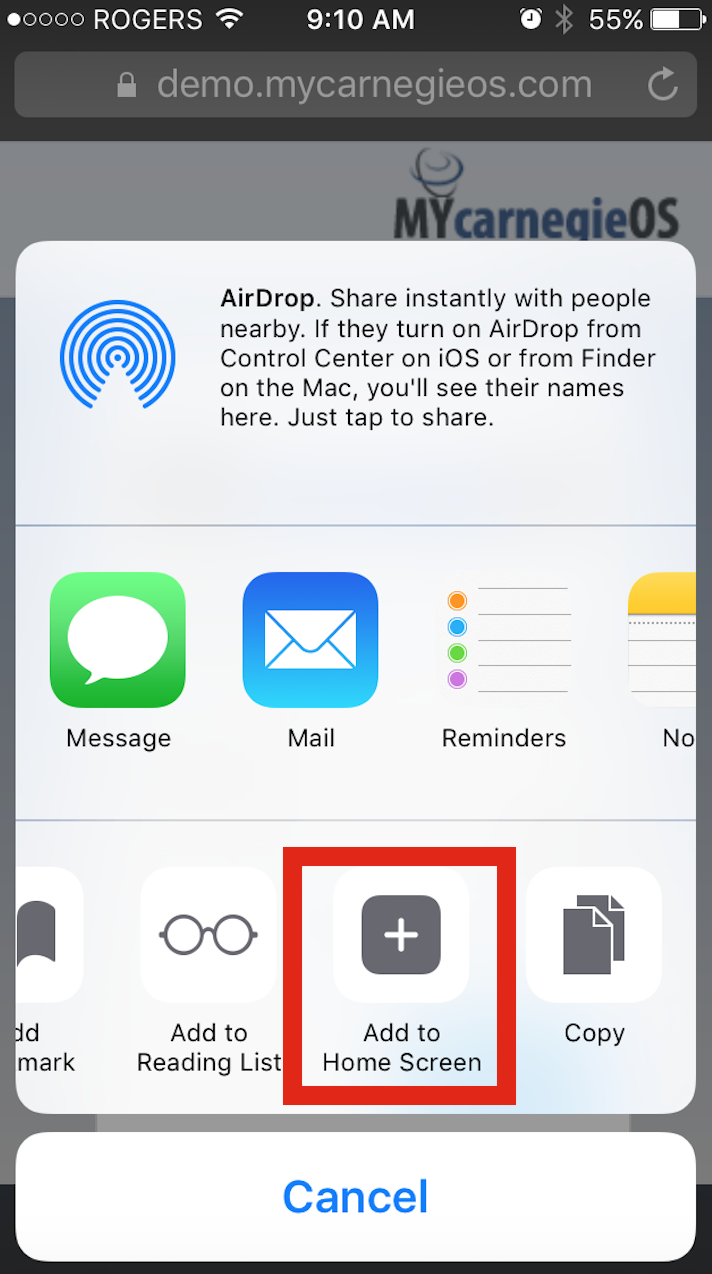 This site has now been added to your Home Screen.  To access your eWindow direct, just tap on the icon to open and login using the credentials provided to you in the email.